Long-Term SMEs
Founded in 1999, RTTG delivers advanced web-based technology solutions for personnel assurance, employment screening, professional certification monitoring, business process control, and safety and security.
RTTG's Safety-Act Designated technology helps unify disparate systems and operations, and initiate unique meaningful communications among disconnected entities, their partners, members and supporting organizations.
Our secure services are used by public and private customers throughout the US.
We rely on RTTG's expertise to support a member portal that enhances the protection of our region through secure information sharing among our security directors. RTTG is extremely flexible and responsive to our needs, and adeptly provides 24/7 personal support.
RTV exemplifies how public-private partnerships can be truly effective in helping to address the security and safety concerns of the current homeland security environment. RTTG continuously exceeds the Authority's expectations for this program. This world-class Personnel Assurance Program has received kudos from DHS, FBI, TSA, and the USCBP.
This innovative and trusted program eliminates administrative burdens, helps assure the integrity of our workforce, and protects individuals' privacy rights in accordance with employment best practices.
Meet Our Team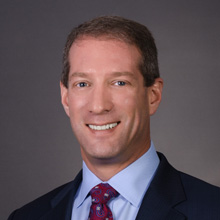 Daniel Krantz
Chief Executive Officer
Dan utilizes over 23 years of entrepreneurial leadership, management experience, and technical expertise to set the company's vision and strategy.
He co-founded and led the technical development of the Secure Worker Access Consortium (SWAC), a unique personnel assurance program that helps secure the World Trade Center, and NY/NJ region's highest-value terrorist targets and transportation infrastructure.
Since 2014 he has served the National Sheriffs Association CJIS Technology Committee. In 2017, he was appointed to Security Industry Association's Data Privacy Advisory Board. He also sits on the Industry Advisory Board for the Center for Accelerated Real Time Analytics with the National Science Foundation's Industry/University Cooperative Research Centers program.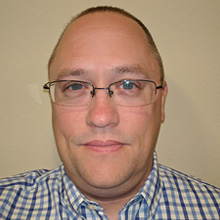 Brian Roberds
Vice President, Advanced Applications
Brian has been developing advanced Web applications for over 20 years. Since 2002, he has led the application design and development of RTTG's enterprise systems. His deep knowledge of application programming languages, hardware integration methods, and custom communications protocols, makes him an invaluable member of RTTG's innovative technology team.
Shawn Wood
Vice President, Technology
Shawn brings more than 25 years of database design and enterprise application development experience to the company's innovative technology solutions. Prior to joining RTTG in 2004, Shawn acquired unique expertise in system security, data integrity, and scalability through the development of advanced payment card industry systems. He is a graduate of the prestigious Chubb Institute Top Gun Program for Advanced Computer Training.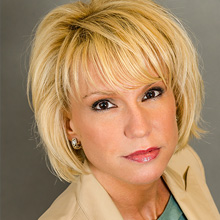 Kimberly Mazzarino
Director, Customer Relations
Kimberly is a dynamic Customer Relationship Manager with over 20 years of experience in the implementation and management of technology-based business intelligence systems. Prior to joining RTTG, she led the development and implementation of enterprise management systems for customer service, IT help-desk, and sales support groups servicing the global trade, maritime, rail, and over-the-road transportation industries.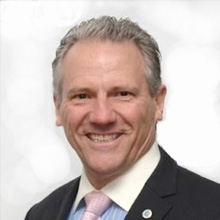 Sheriff (ret.) Leo McGuire
Director, Government Affairs
Following a distinguished law enforcement career spanning over 30 years, Sheriff (ret.) McGuire contributes invaluable government relations experience to RTTG's operations. He holds an MBA, and has completed elite management programs including the Harvard-Kennedy School of Government's Senior Executives Program, the FBI National Executive Institute, and the National Sheriff's Institute. He has served leadership roles on the National Sheriff's Association Board of Directors, Constitutional Officers Association of NJ, and Sheriffs Association of NJ. He currently teaches post-graduate classes in leadership, business, and criminal justice, and serves Criminal Justice and Business Advisory Boards of three colleges.
Industry Affiliations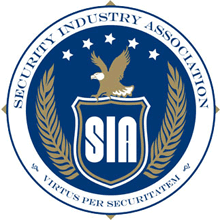 Contact us today to request your FREE DEMO